Harley-Davidson's XR750 Is 50 Years Old
4 min read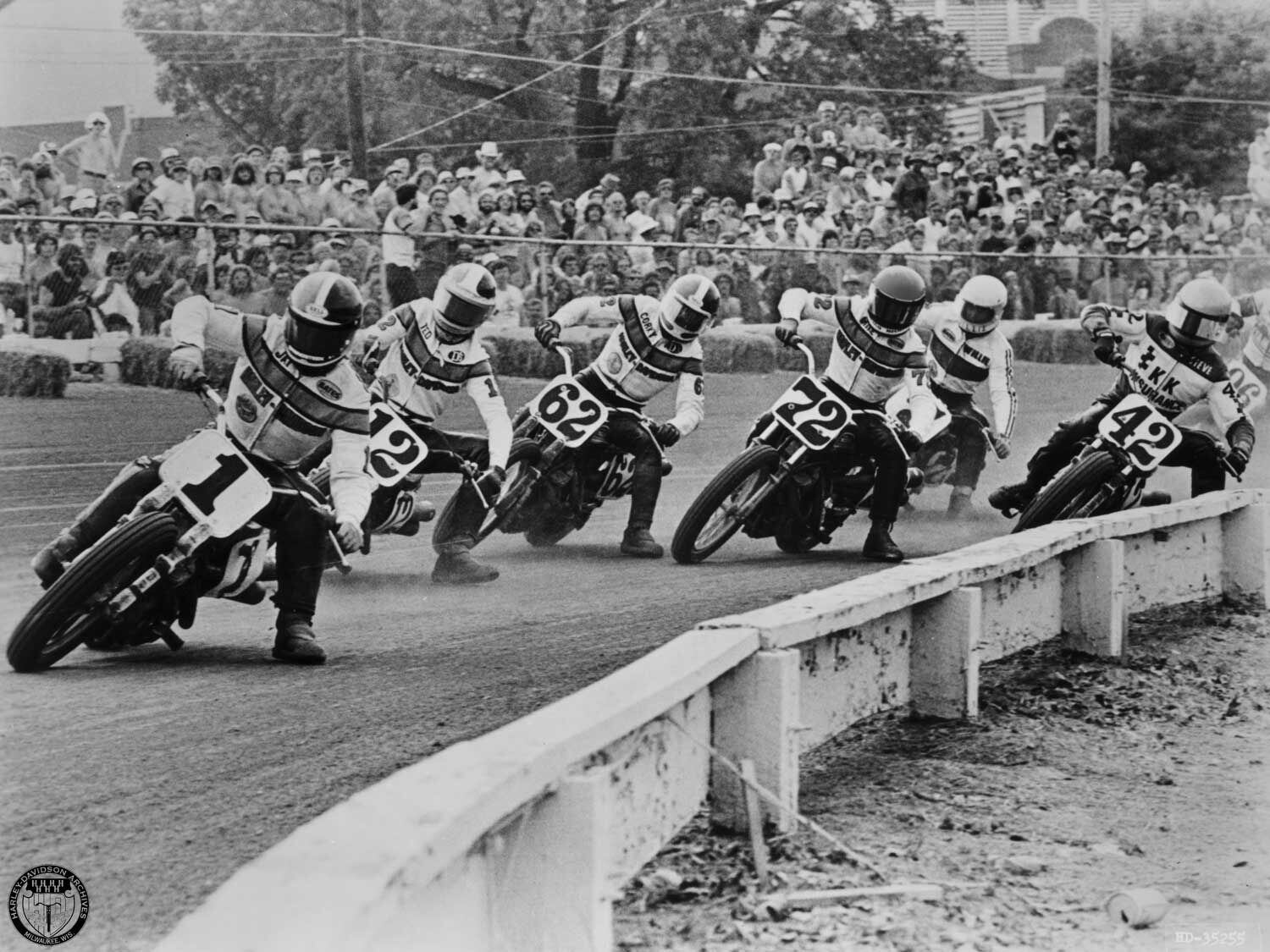 Say happy anniversary to the Harley-Davidson XR750, a motorcycle that's racked up more wins than any other bike in AMA history. (Harley-Davidson/)
2020 marks 50 years since the debut of the XR750, an iconic model that's raced countless tracks and delivered podium finishes to its riders through countless AMA and American Flat Track (AFT) campaigns over the decades. It's been drooled over, wrenched on, and beloved to this day, and for the big anniversary, Harley-Davidson has cooked up a couple of different ways to celebrate. One of them is to fly the flag proudly among its current crop of racebikes, so 2020 Harley-Davidson Super Twins and Production Twins bikes along with the Screamin' Eagle/Vance & Hines NHRA Pro Stock motorcycles will be running with the historic Jet Fire Orange color (which will also adorn team haulers, uniforms, and branded accessories). The 2020 AFT season opener is the Daytona TT, so that aligns nicely as well (the Harley-Davidson Factory Flat Track team continues to field the liquid-cooled XG750R flat tracker with the 750cc Revolution X V-twin). Since the XR750 is often referred to as the "most successful racebike of all time," racking up more wins than any other bike in AMA racing history, let's do a quick rundown on how it got there.
Related: Harley-Davidsons From The 2019 Quail Motorcycle Gathering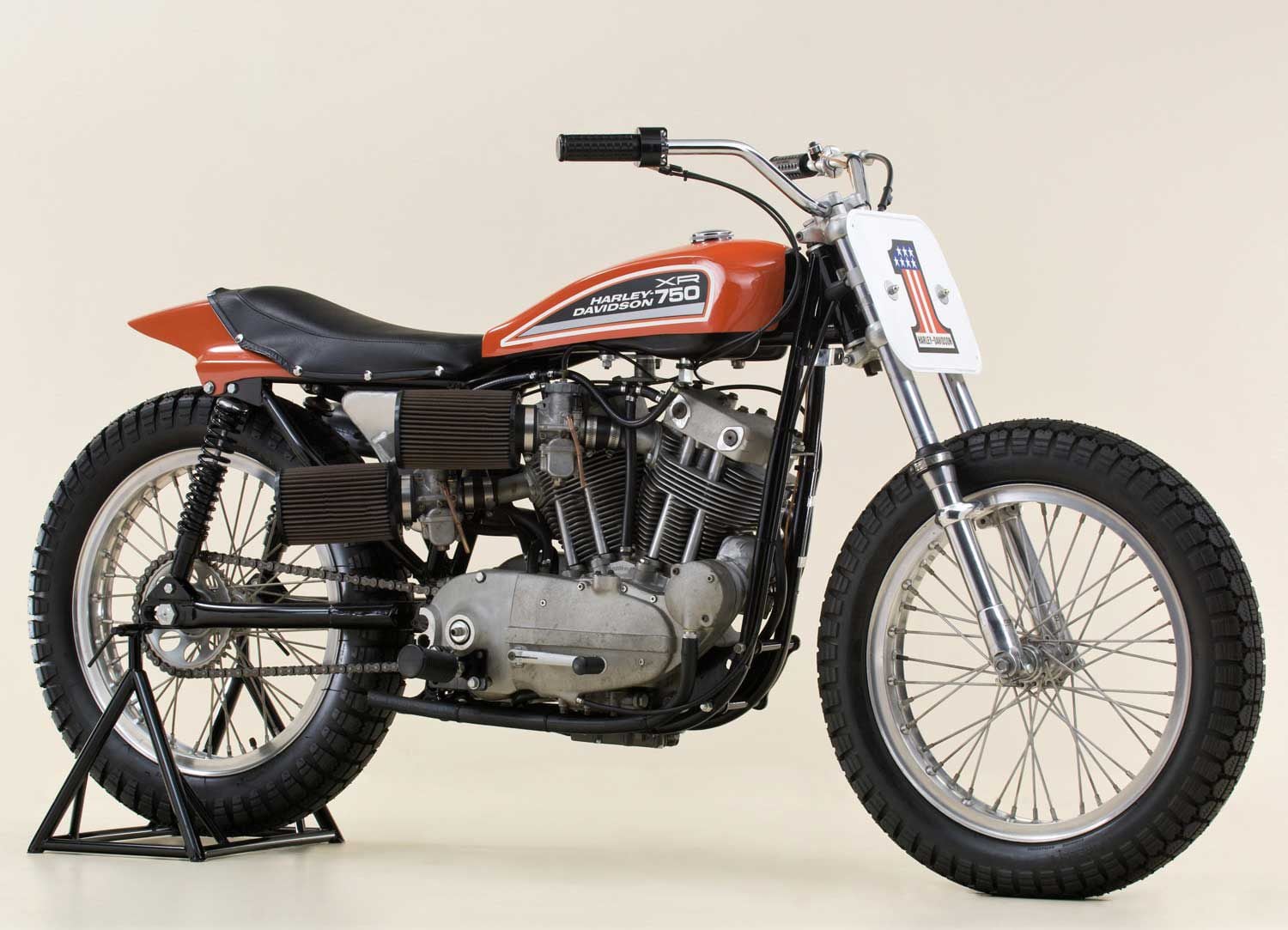 The XR750 was Sportster-based, but heavily modified to better compete against foreign marques' OHV-engined racers of the time. This bike is circa 1975. (Harley-Davidson/)
In a nutshell, the Harley-Davidson XR750 had its origins in the Sportster motorcycle. Due to rule changes enacted by the AMA in the late '60s that allowed both side-valve and overhead-valve engines of up to 750cc, Harley found it was becoming less dominant with its previously ass-kicking side-valve (or flathead) KR racebikes. By 1969, when Gary Nixon won the AMA Grand National Championship on a Triumph, Harley knew it needed a new OHV-engined racer that could successfully hang with the Brits. Enter the XR750, a bike based loosely around the Sportster-based XLR race engine, which already had an OHV design.
Related: True Evel: The Amazing Story of Evel Knievel at the Harley-Davidson Museum
But that XLR engine needed serious modifications, and Harley-Davidson Race Team Manager Dick O'Brien and team got to work creating the XR750 by using modified cast-iron heads and cylinders, a magneto instead of generator, dual carbs, and improved oiling all put in a modified lightweight frame.
Related: Harley Factory Team Goes all-In with XG750R Flat Tracker
The first Ironhead bikes had a weight problem and were prone to overheating, so the engine was redesigned with an aluminum head and cylinder package. The new bike made its debut in 1972 and by year's end, Mark Brelsford won the Grand National Championship astride his factory XR750. That was the start of the XR's decades-long domination in flat track racing, and probably one of the brightest spots in Harley's dark AMF years.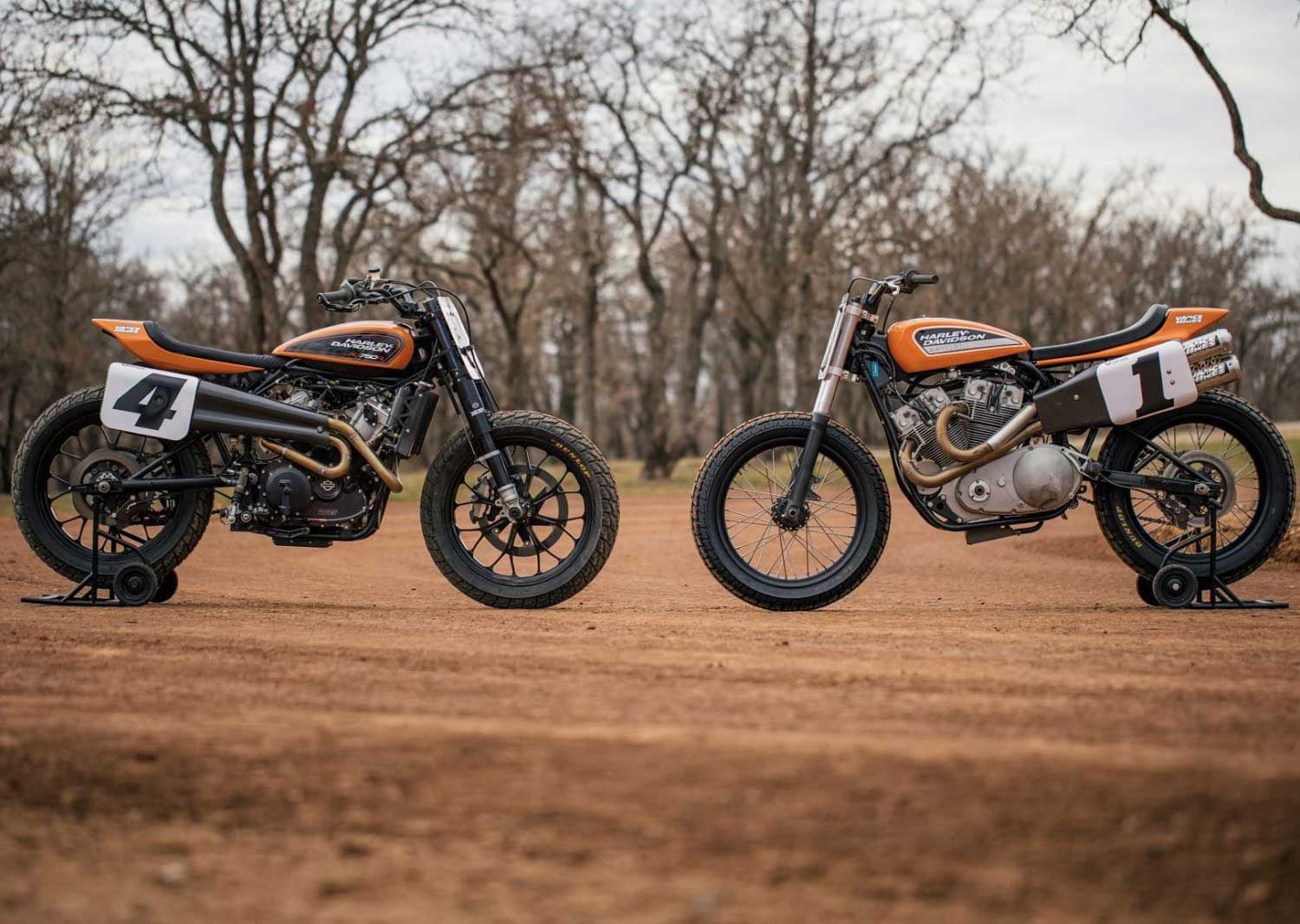 The Harley factory team now campaigns the liquid-cooled XG750R racer (at left) in the AFT series; it'll be wearing the historic Jet Fire Orange livery for the 2020 season. (Harley-Davidson/)
The XR750 was so compact and well balanced that it wasn't just suited for flat track racing but also coveted as a stunt bike. One of the stunters embracing the XR for his wild jumps in the '70s was a guy named Evel Knievel—and that's how the XR750 became a cultural icon. Evel began jumping an XR750 when he was already established, starting in 1970 to 1976, and you could say he inspired a whole generation to ride. Or at least to wear cool jumpsuits.
Related: 2016 Harley-Davidson XG750R Flat Tracker
Other acknowledgments from the moto community are on tap this year too: the Quail Motorcycle Gathering has seen fit to honor the XR at this year's 12th annual event, with one of the featured classes being "50 years of the Harley-Davidson XR750." In its statement, the Quail says, "XR750 was the most dominant production racebike ever built and was raced by greats such as Mert Lawwill, Cal Rayborn, and Jay Springsteen, but it was made even more popular by daredevil Evel Knievel."
Related: New Harley-Davidson Museum Program Highlights Racing History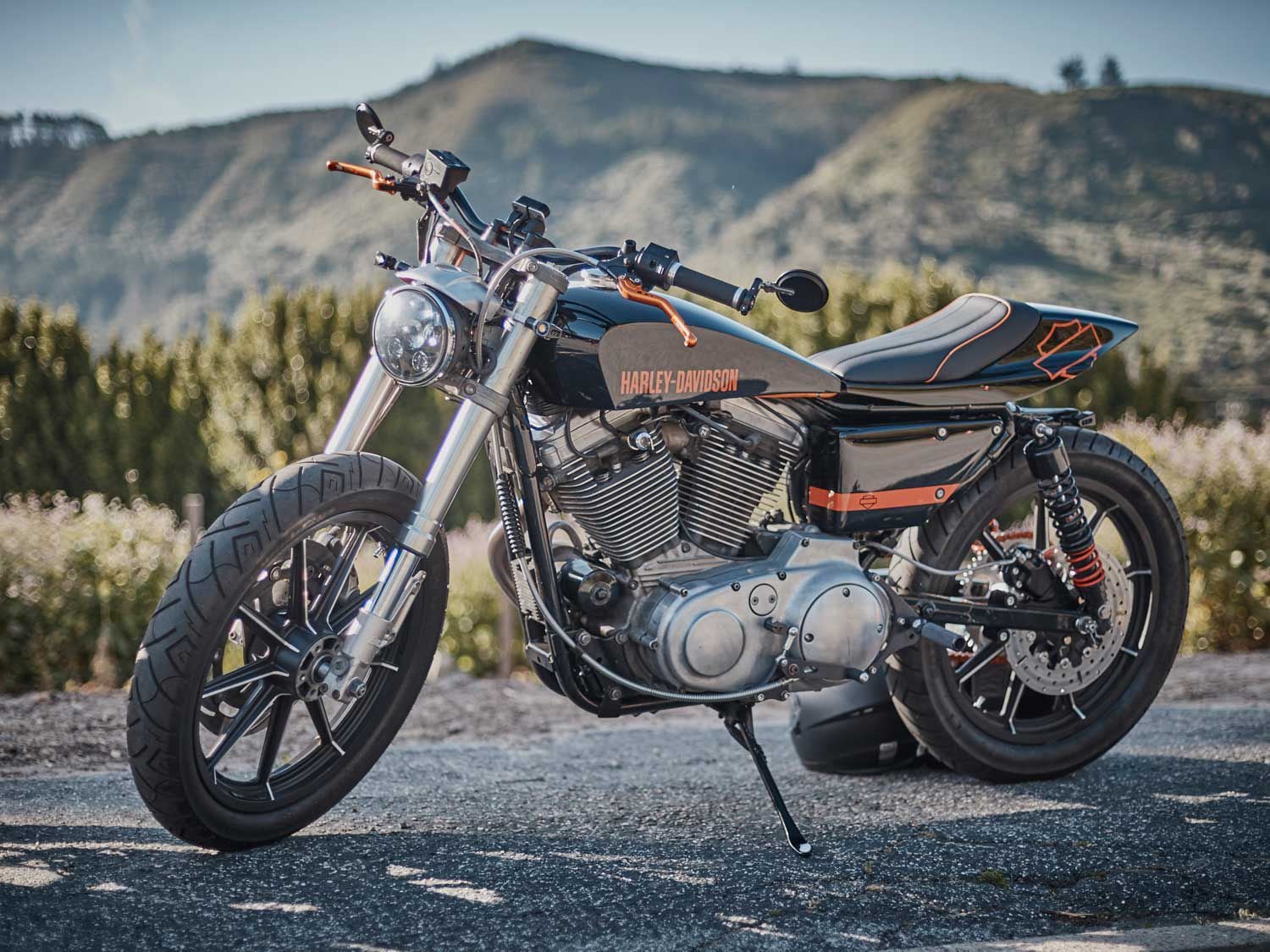 The 12th annual Quail Motorcycle Gathering will be honoring the XR750's anniversary with a "featured class" designation. (Courtesy Kahn Media/Quail Motorcycle Gathering/)
"The XR750 is the winningest motorcycle in AMA Pro Racing motorcycle history," said Jon Bekefy, general manager of Brand Marketing at Harley-Davidson Inc. "Harley-Davidson is taking its 50th anniversary as a moment to reflect on the legacy and individuals who have designed, engineered, tuned, and raced the XR750 during its years of competition, and to celebrate Harley-Davidson's 2020 racing efforts."
Related: A Harley-Davidson Sportster That Knows The Way To San Jose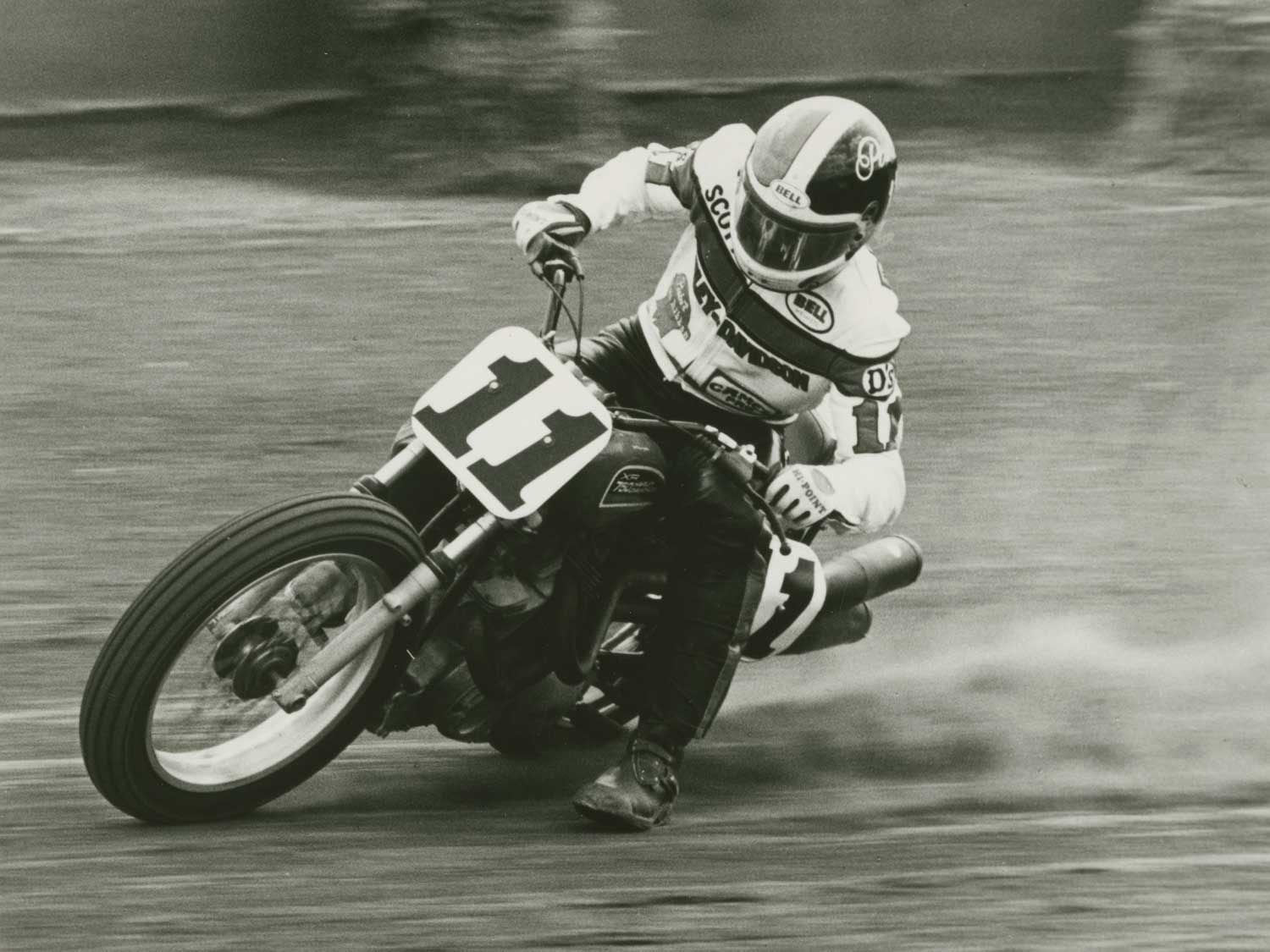 Nine-time AMA Grand National Champion Scott Parker recorded most of his wins on an XR750, many of them as a factory rider for Harley-Davidson. (Harley-Davidson/)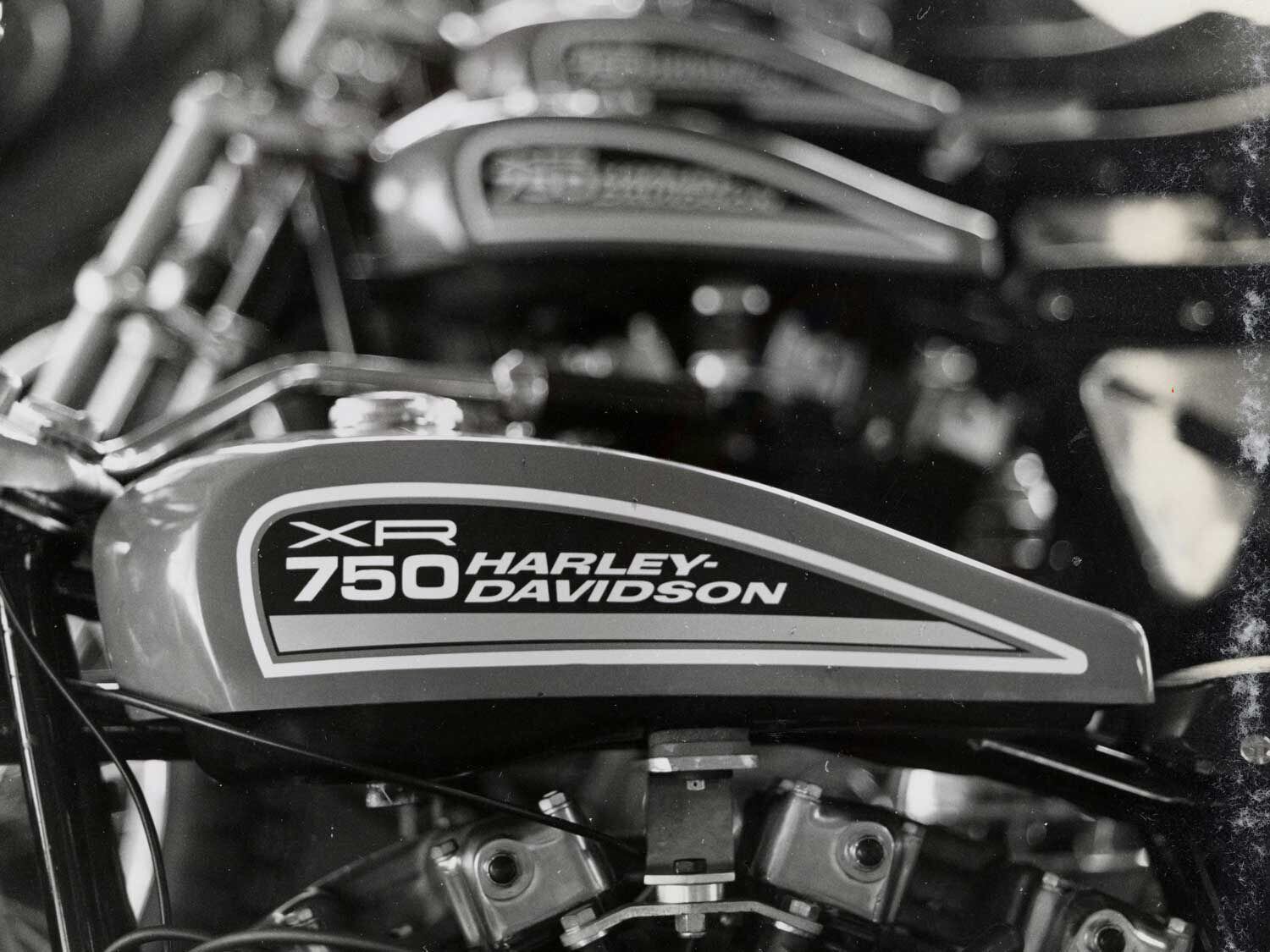 Looking at a row of classic 1970 XR750 tanks. (Harley-Davidson/)