Top Rated Space Heaters For Motorcycle Shops
4 min read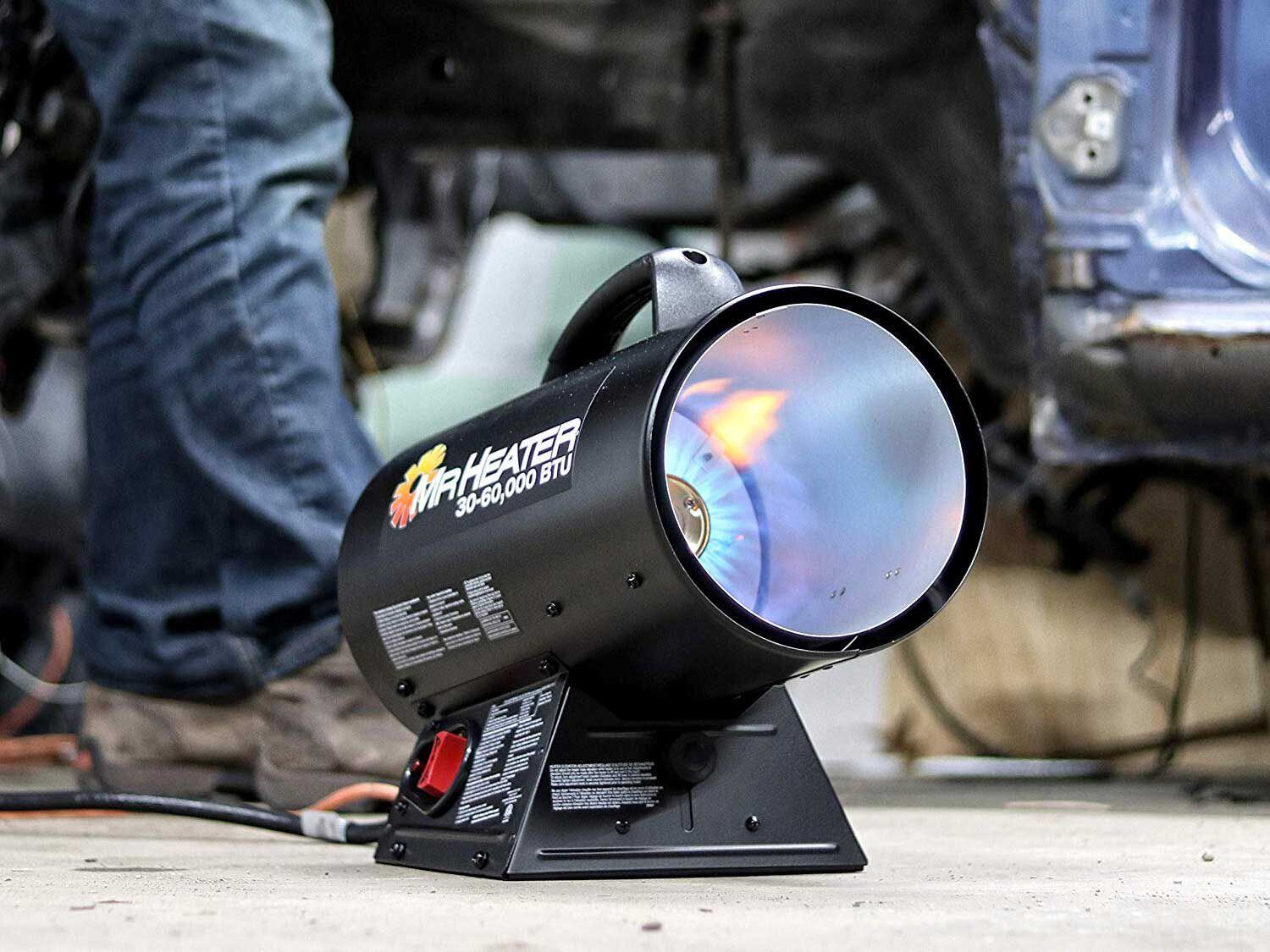 Don't let cold temps stop you from finishing that bike project this winter. These heating units can help extend your shop time dramatically. (Amazon/)
There's nothing worse than a freezing cold garage when you're wrenching on your bike in. A solution to the problem is easy enough, and doesn't have to be as expensive as you think. There are plenty of types of space heaters on the market, and there is definitely a certain type that will prove to serve you better than the rest. Do you need a smaller, easily portable heater that can follow you around the garage to work in different spots? Or would you rather heat up the entire garage space with a powerful forced-air butane heater instead? Whether you prefer one or the other, or want something else in between, there are many different methods of heating your garage quickly and efficiently, and we've done some homework to help you choose the right one. Your bike will never be ready to ride at the first thaw of spring by working on it inside of that freezer of a garage—warm it up and boost your level of productivity ASAP.
Mr. Heater MH60QFAV 60,000 BTU Forced-Air Propane Heater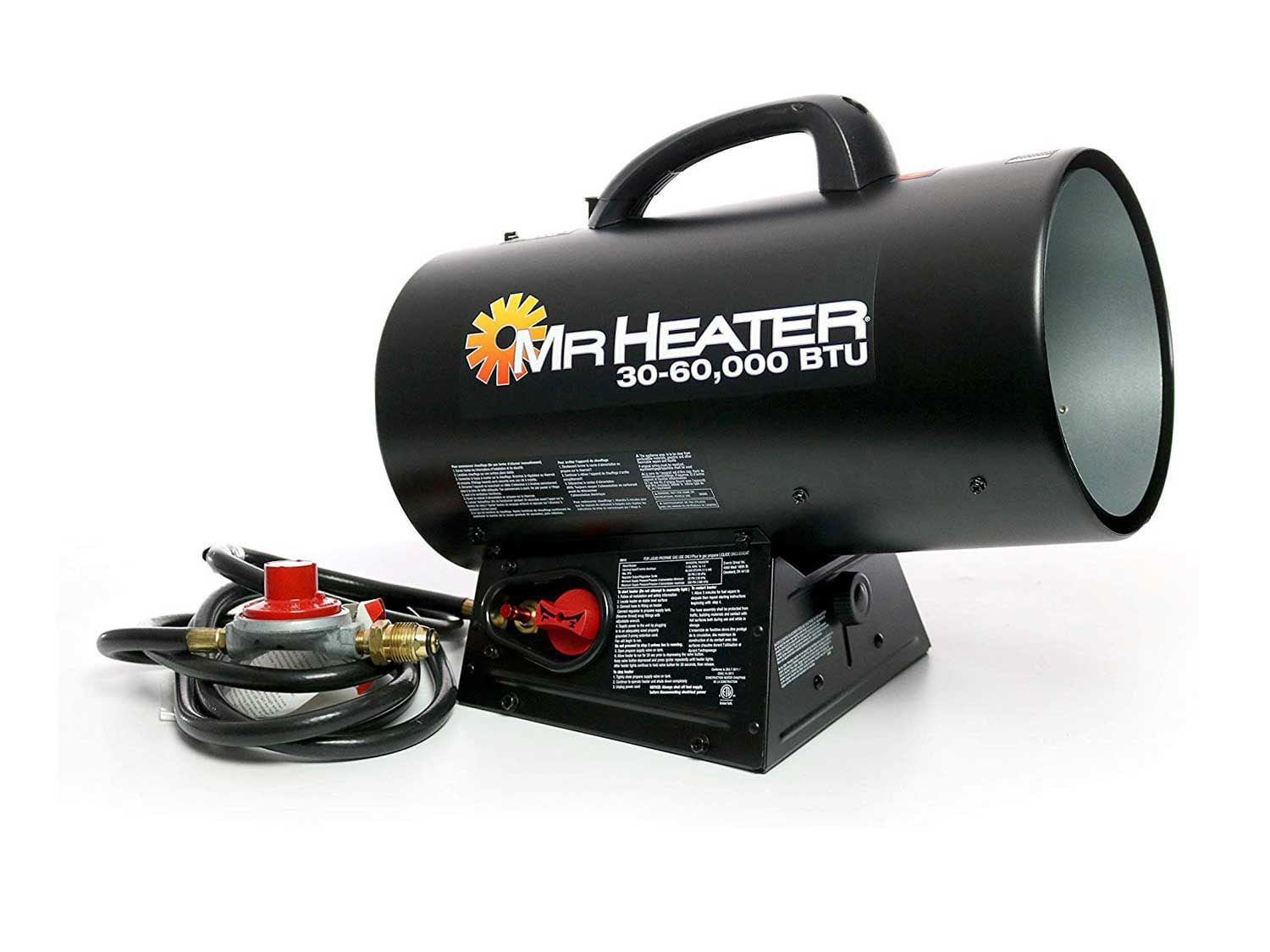 Powerful heat for large spaces without the noise. (Amazon/)
Designed to heat an approximate area of 1,500 square feet, the Mr. Heater 30,000–60,000 BTU forced-air heater runs on refillable propane, and can run for 14 hours on a 20-pound tank on the lowest setting. This model heater is perfect for those working in a larger shop space that requires a powerful heat source to bring temps up for optimum productivity. The unit runs 50 percent quieter than standard propane heaters, and comes with a high temperature limit switch and continuous ignition, so there is never a need to worry about the constant heating power of this powerhouse of a space heater.
Dr. Infrared Heater DR-988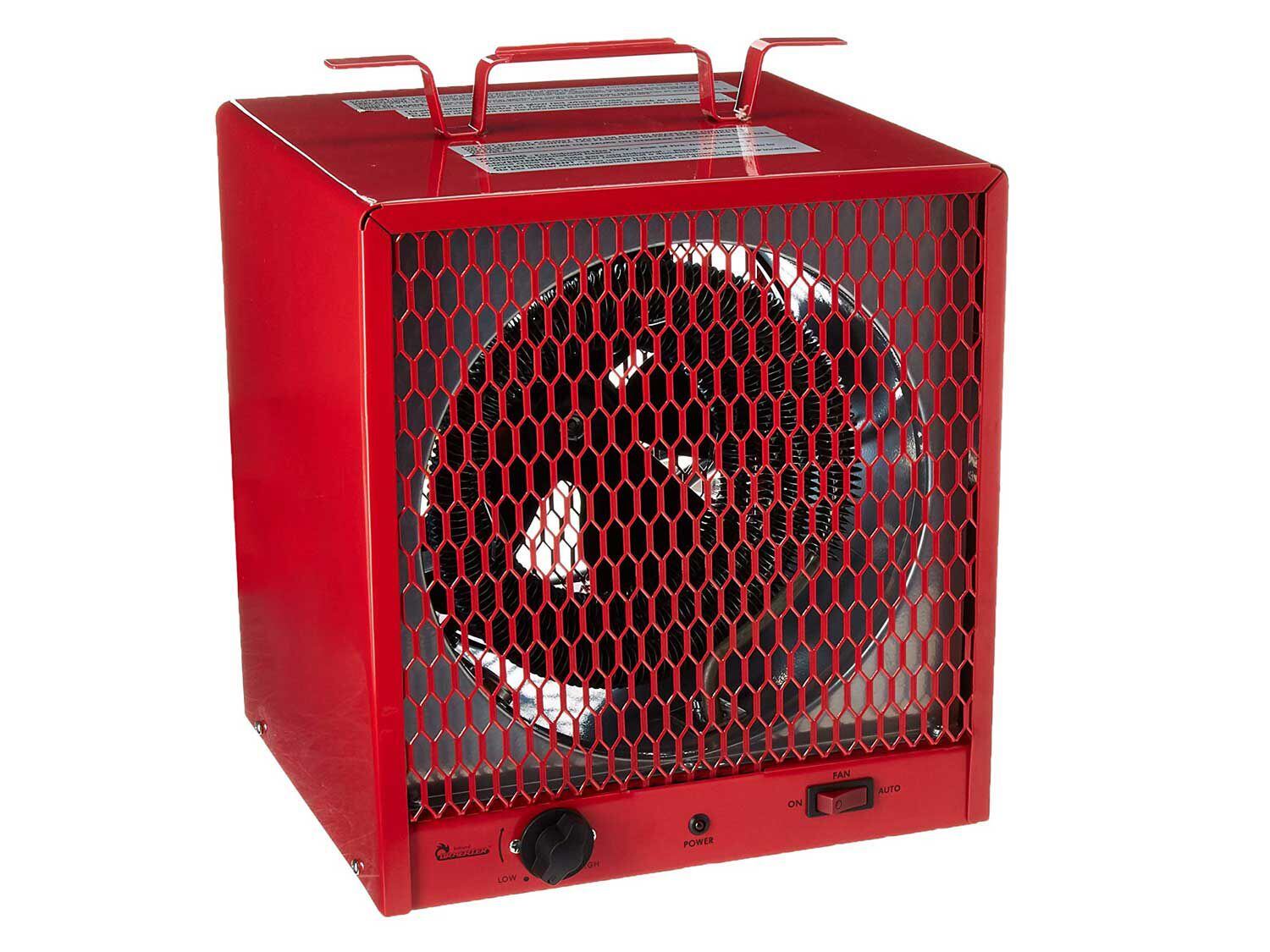 Compact and portable but more than up for the task. (Amazon/)
While the Dr. Infrared DR-988 heater isn't big in size, it does create more than enough heat to warm up your freezing cold garage, basement, or workshop. Nobody wants to work in a cave, and with its specially designed heating element and impressively portable size, this heater is just what you need to keep busy and making progress on your bike project—no matter how many pieces it's in, spread across the garage. A built-in, adjustable electronic thermostat and fan work in tandem to provide continuous warmth for however long you need to get the job done.
Multifun 1500W Portable Ceramic Electric Heater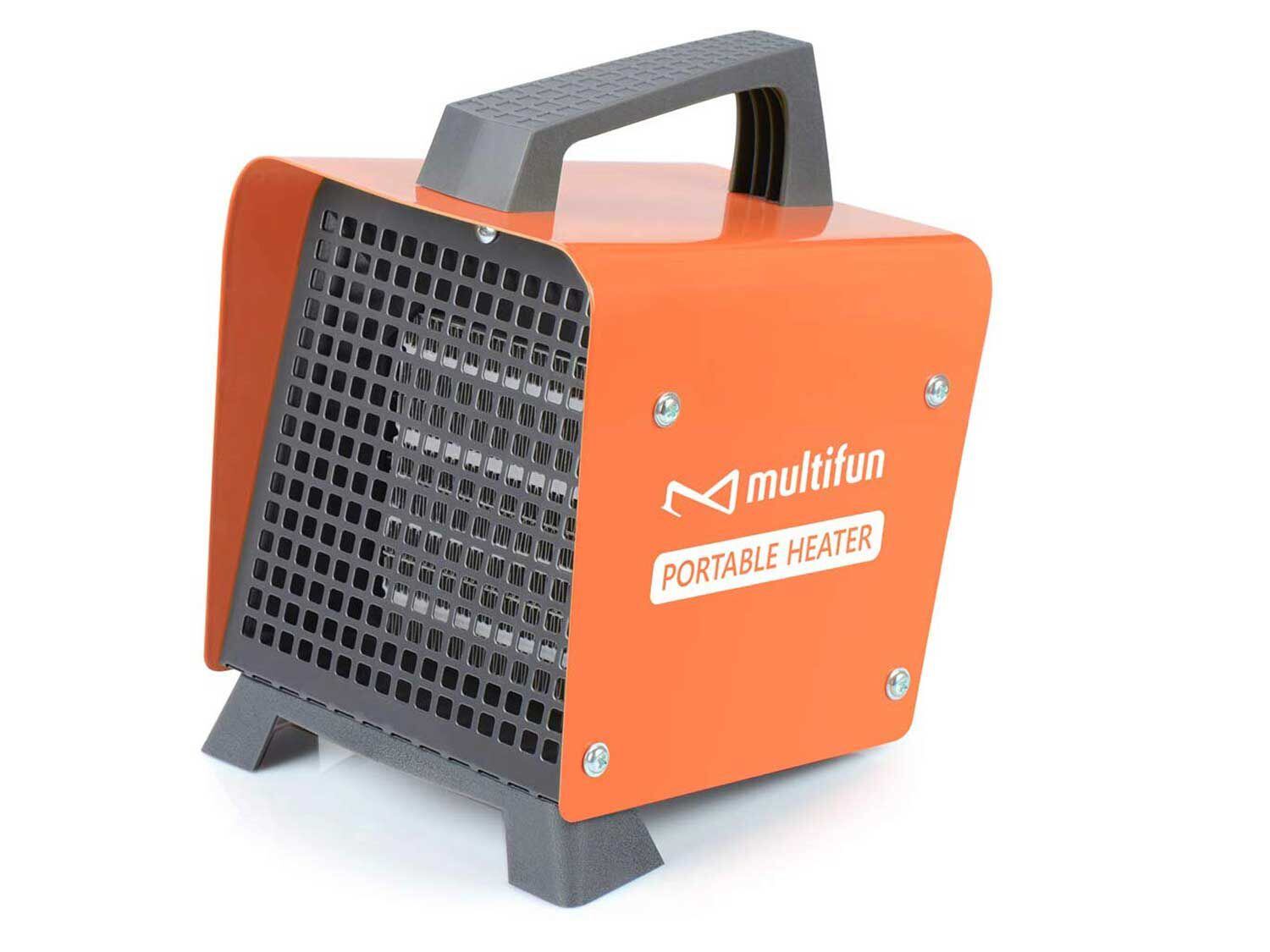 Portable heat at the right price. (Amazon/)
This ultra-portable and very affordable space heater is perfect for your garage workspace or anywhere around the house that's lacking warmth and comfort. The angled legs on the heater allow hot air to blow upward, which helps distribute warm air to a larger space in a quicker time span. The ceramic heating element along with two heating modes help keep room temperature at an optimum level to better keep your electric bill in check. Safely and easily bring the heat wherever it's needed so you can keep on wrenching or doing whatever else you need to get done without frozen fingers.
Trustech Outdoor 1500W Heater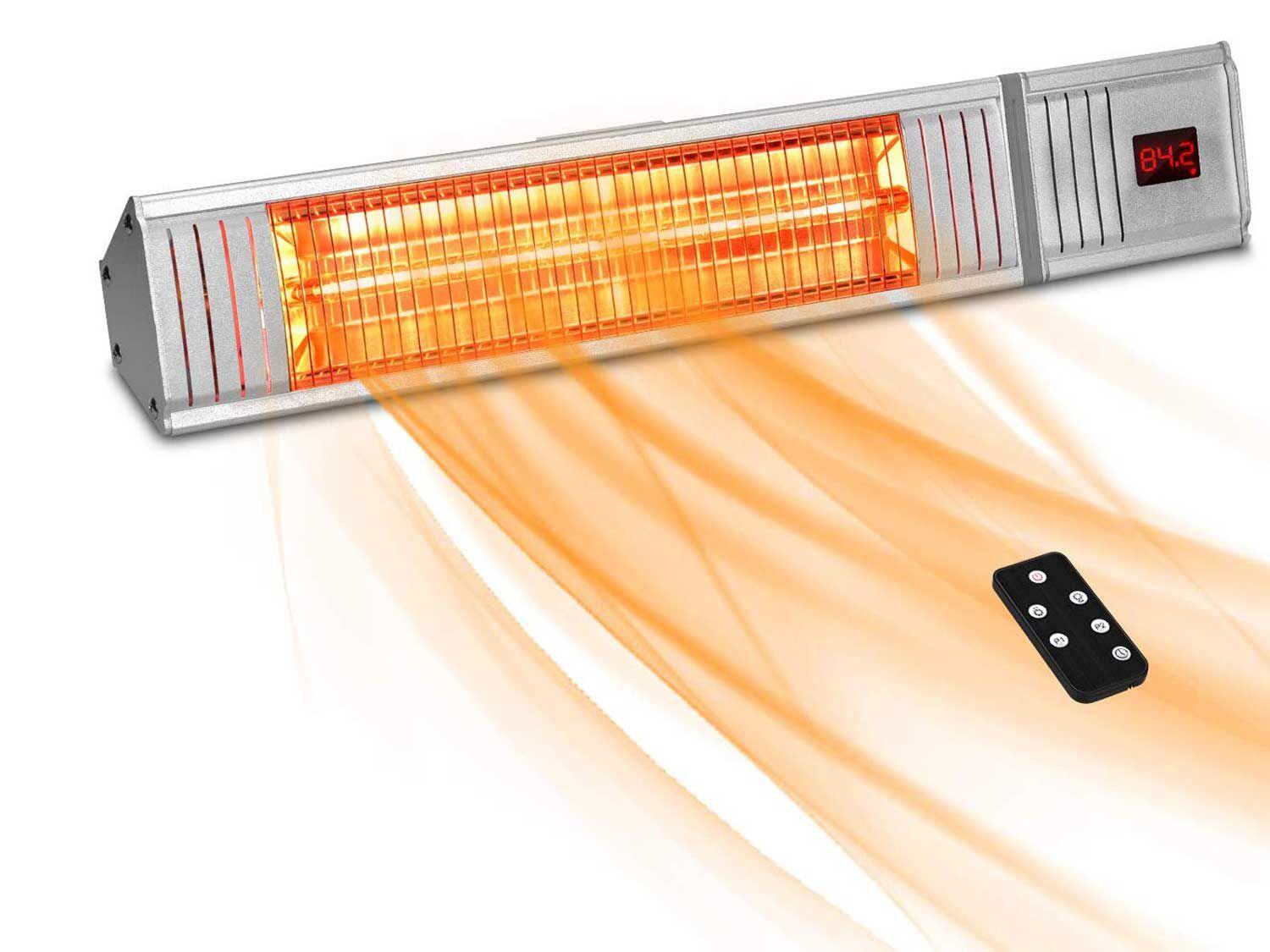 Fast heat, wall-mounting, and remote control make this heater super versatile. (Amazon/)
This heater from Trustech is specially designed for outdoor/patio scenarios, so whether your workspace is in a poorly insulated garage or covered outdoor area, you'll still be able to feel the heat while you work. Utilizing an advanced infrared heating technology, this heater claims to start noticeably warming up your workspace in just three seconds. Its 1,500W operating power and wall-mounted design makes this a great heating solution that can be placed completely out of the way yet still be accessible via remote control operation. Set a timer and turn the heater on/off with the press of a button. An LCD readout gives you an at-a-glance look at the unit's temperature output.
NewAir G73 Hardwired Garage Heater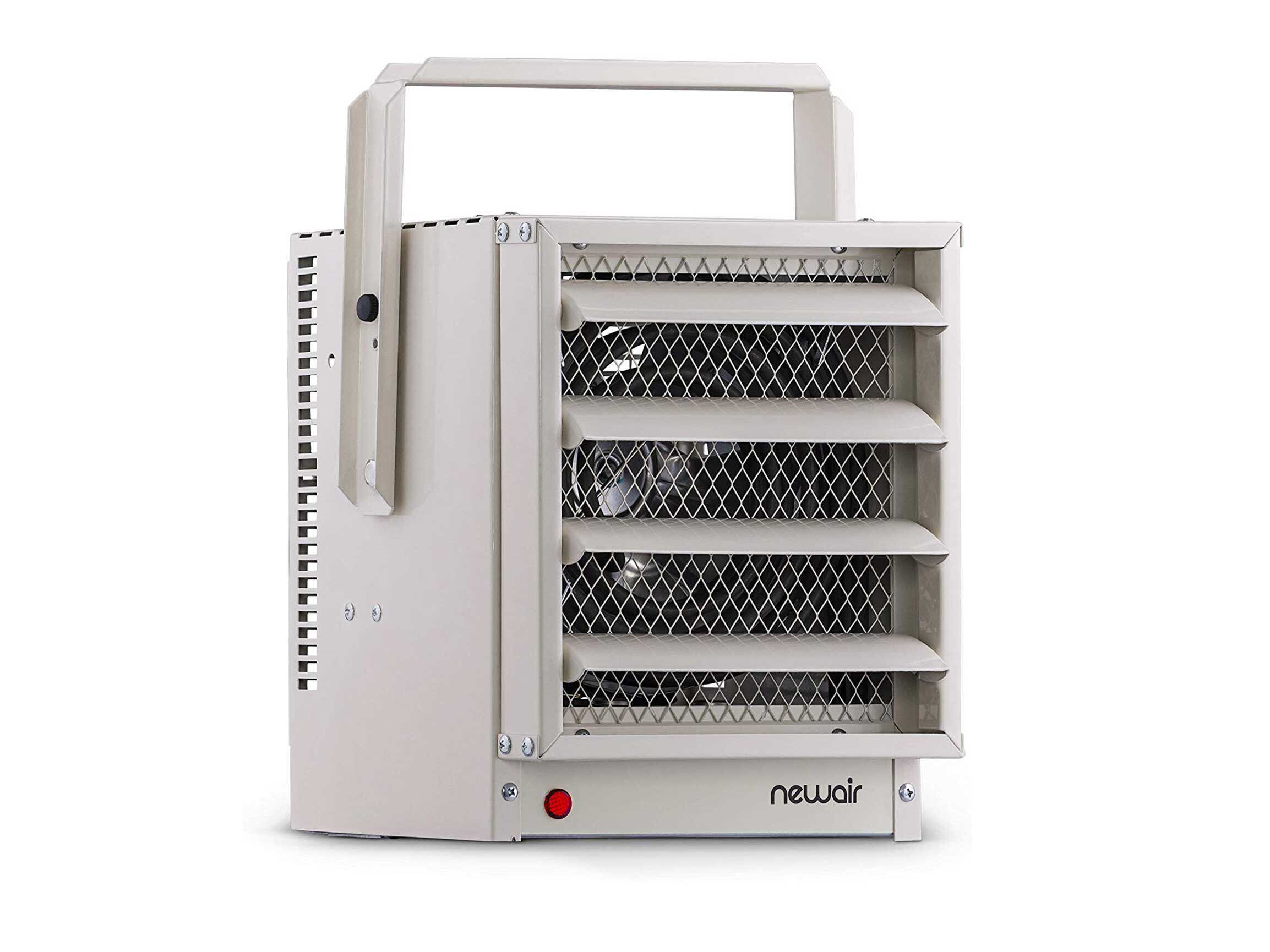 A permanently mounted unit means you can set it and forget it. (Amazon/)
If you know you're going to need a more permanent source of reliable heat, a hardwired unit might be the best solution for your workspace. The NewAir G73 hard-shell heater is durable and efficient, so it can evenly heat a 500 square foot area quickly and safely. This heater is designed to be hardwired to a 30-amp breaker, so you'll never have to worry about tripping over power cords or refilling a propane tank while keeping your work space heated for prolonged use. A mounting bracket is included, allowing you to secure the heater to the wall or ceiling so you can place it exactly where you need warm air the most.